"Only A Mountain" Jason Castro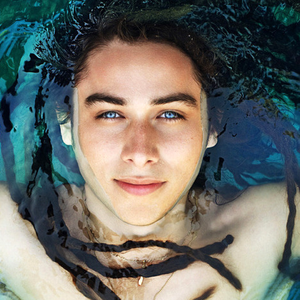 Jason Castro's Only a Mountain album has you reminiscing over the time you truly fell in love with Christ, and the refreshing feeling of your worries and burdens being lifted. He carries a strong message with his folk-pop, coffee house style that made him famous on American Idol. The songs Enough and If Its Love will attract people who enjoy the contemporary folk-love songs that Colbie Caillat or Jason Mraz sing. As with other artists of this genre, his music will invoke powerful emotions in his listeners. You almost feel like he is speaking to you in an intimate way. At the same time, his poppy songs will have you signing and humming his lyrics all day.
Jason's feel-good music appeals to the secular listeners, but, at the same time, reveals a strong Christian message. His "I am Second" video sums up a lot of the songs on this album (http://youtu.be/uaKoE2lm7XY). Every person, no matter what race, nationality, or gender, has the same needs and desires. We all need to have purpose and we all feel that there must be more than what this life has to offer. Jason introduces the relatable problems and leads the listener to the solution…Jesus. I have to say that my favorite song on the album is Starting Line. This song raises up the feelings in me from when I chose Jesus as my own, rather than the religion I was brought up to believe. Other songs offer encouragement and reminders of faith to believers.
I would recommend this album to people from all walks of life. His music is uplifting and refreshing. The only thing I ask is to please give me more of him singing acoustic with the ukelele.